Miniature Australian Shepherds
Registered Breeder
Adding Joy To Your Life
Their playful attitude and intelligent demeanor bring great joy to their family members.
A Loyal Family Member
This extremely friendly and playful dog has deep bonds with its family and children.
The Ultimate Work Dog
Keen and intelligent with strong herding instincts makes this a great dog for the farm.
Marcie went to puppy school and knows the basics well. She's got a great temperament and is incredibly social. There is nothing she loves more than fetching frisbees at the park and playing with other dogs. Marcie is enjoying the summer and learning her hiking trail manners well. We are so grateful
to have her join our family. She's sweet, happy-go-lucky, curious, adventurous and hilariously cheeky - we couldn't have imagined such a wonderful addition to our lives.
~MK
Oakley has the best personality. He's incredibly loyal, goofy, full of energy, gentle, and loving. He absolutely LOVES children and is so gentle with them and I can't help but think it's because of your children! He is so drawn to kids. Thank you for that early exposure as it makes him that much more loveable to all.
~AS
Haze is definitely the leader of the pack as you said, he has lots of energy and personality and he brings me so much joy. He's very smart and so responsive to training. He gives me unconditional love and doesn't like to be away from me. Everyone who meets him loves him!
~JP
Amber is doing really great and I absolutely adore her. What a character! She keeps me and Penny on our toes with her playful energy and is so loving, always wanting our undivided attention.
~KO
Charlie is doing great... he's a really amazing pup, just loves being petted and hanging out with us and going for hikes and to the beach. He's so good on and off leash and listens to come and stay commands really easily even with lots of distractions. The kids love him and we couldn't be happier.
~JL
Max is doing great. What a year! He grew so much and enjoys his little life and we enjoy him lots as well. What a great dog he is! He is such a friendly little companion, loves his daily hikes in our mountain, and loves to play with other dogs and people. Kids love to play ball and frisbee with him.
~VB
Bella is doing amazing. She's an incredible dog...so smart, full of non stop energy, she's fit in so well with our family. Hard to believe we waited so long to get a dog.
~TM
Just a quick note to let you know that Toffee (now Ruby) is doing really well.  We are very happy with her.  She picked up potty training very quickly and after only one week was completely trained to go outside.  It was amazing.  We take her on one hour trail walks and she has excellent recall, coming immediately and sitting in front of me.  She is a bit on the timid side as she is mostly surrounded by very big dogs and has gotten bowled over several times by them, but she is quickly becoming comfortable with dogs of all sizes now.  She is so sweet and affectionate with us and her and our golden retriever Cedar play very well together as he is very gentle with her.
~LP
I just wanted to say thank you again! Winnie is absolutely the best! She is truly perfect and I can't thank you both enough. She loves everyone she meets and is always so happy and calm - I couldn't have asked for anything more.
~MBS
You want the best dog for your family
Great Companion. Outdoor Adventurer. Farm Worker.
Your new dog needs to be healthy and ready for your active lifestyle
We accomplish this by:

ASDR Registered Breeder
Your Mini Aussie will come registered by the American Stock Dog Registry which proves the authenticity of your Miniature Australian Shepherd.

Genetic Health Tested
Rest assured knowing the breeding dogs have been tested against known inherited diseases that could affect the health of your puppies by Paw Print Genetics.
Lifetime Breeder Support
Never feel in the dark when it comes to your Mini Aussie with lifetime support. Any questions you have about its health, diet, training and more, we're just a phone call away.
Your Registered Miniature Australian Shepherd Breeder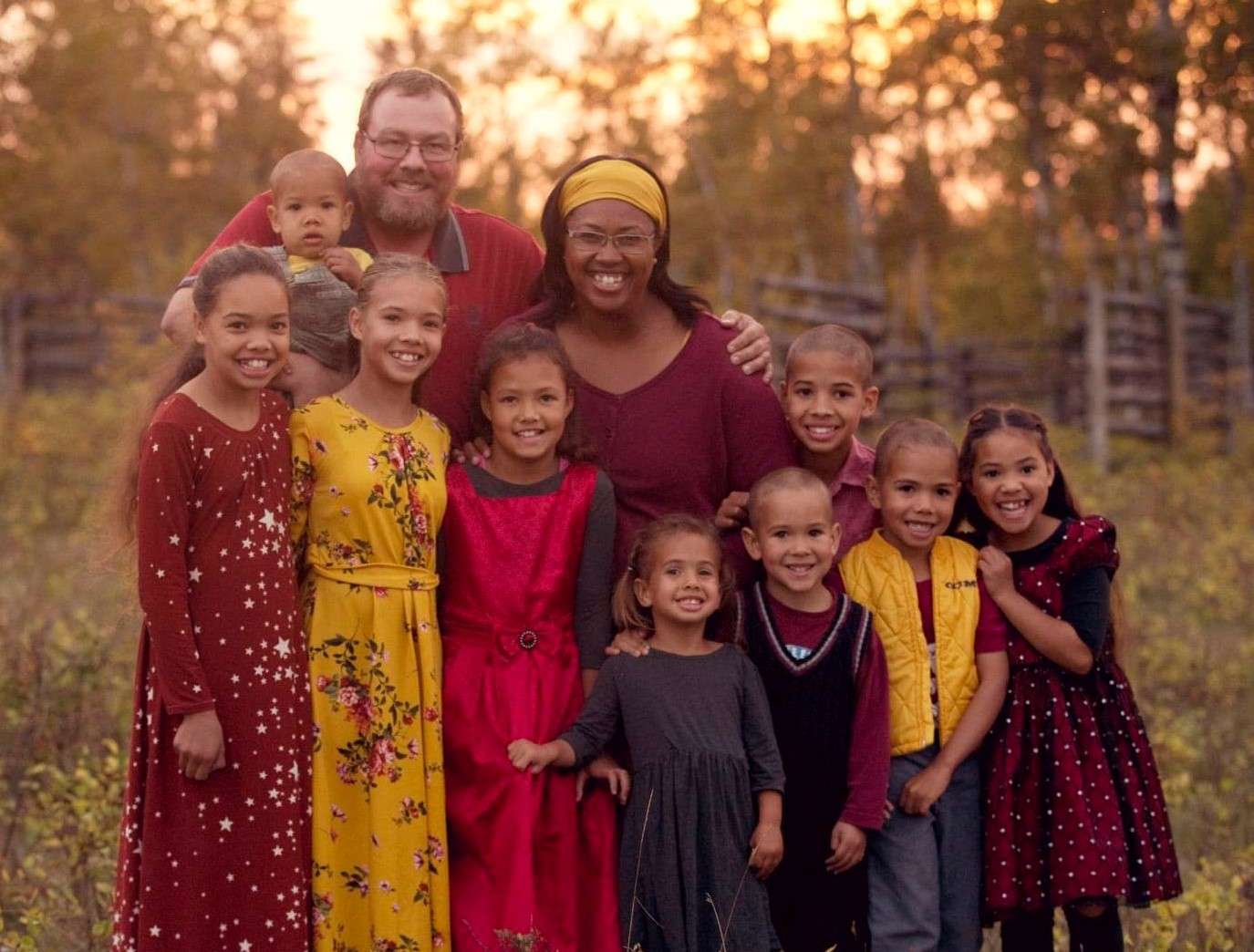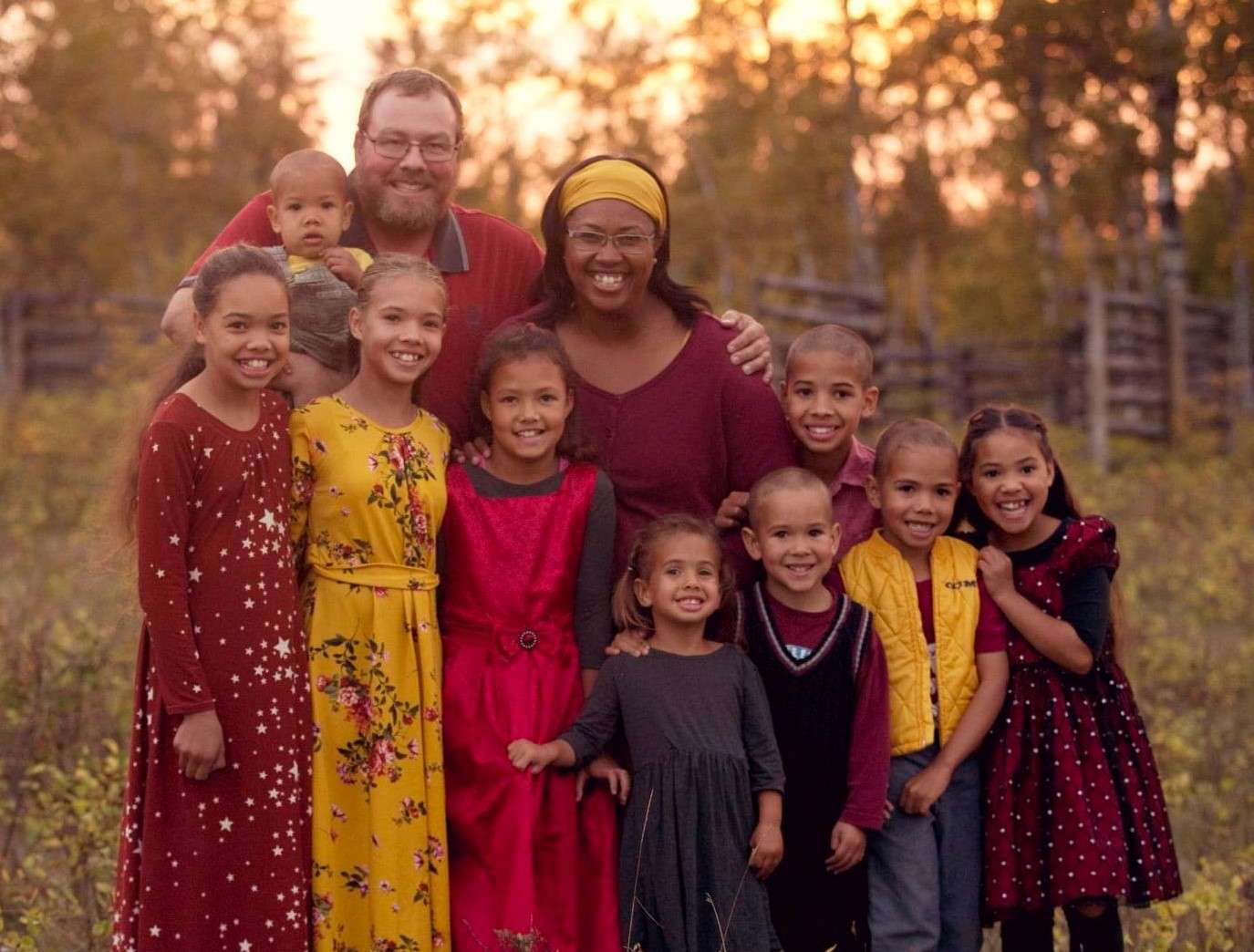 Dear friend,
I want to thank you for considering us in helping you find your new furry family member.
I know it's a tough decision on which breeder you put your trust into. Let's face it, this is a big decision.
I want to ensure you that I do not take that trust lightly.
I personally guarantee that your experience will exceed your expectations and that your new furry friend has a clean bill of health.
We stand behind our Mini Aussies and provide lifetime support to anyone who adopts one of our furry friends.
If you have any questions before committing your trust to us, I invite you to call and we will be happy to answer any questions you might have.
God Bless,
Jeremy & Paulina Hill & Family
Healthy Mini Aussie Guaranteed
Our Miniature Australian Shepherds are ethically bred in the best conditions. We take pride in ensuring a loving and safe environment for the puppies before they're adopted. Our breeding dogs are tested against known inherited diseases that could affect the health of your puppies by Paw Print Genetics. A full veterinarian health exam is conducted to ensure your puppy's health and Early Neurological Stimulation is practiced to set your puppy up for success.
Adopting your Miniature Australian Shepherd
Made Easy
1 - Apply to adopt your puppy
2 - We review your application
We take great care in breeding our furry family, as such we're very careful in making sure they go to a good home.
3 - Meet your Mini Aussie
Upon application approval, we will have a video call so you can meet the puppies and we can decide on which one is the best for you.
4 - Love life with a Mini Aussie
Nothing beats that loving feeling when your Mini Aussie is excited to see you every day.
Your Title Goes Here
Your content goes here. Edit or remove this text inline or in the module Content settings. You can also style every aspect of this content in the module Design settings and even apply custom CSS to this text in the module Advanced settings.
What credentials do you have? What associations do you belong to?
Our dogs are ASDR registered. American Stock Dog Registry
What comes with the puppy when I bring it home?
6 weeks of Accident & Illness Insurance Coverage
Veterinarian Exam and First Vaccinations and Medical records
Multiple Deworming's
Microchipped
Limited ASDR Registration Paperwork
Puppy pack with toys, collar and leash
Starter bag of food
Coupons for free puppy food
Transition Scented Blanket
Puppy Health Guarantee
Lifetime Breeder Support
You are a long ways away from where I live and its too far for me to drive. Do you deliver?
Absolutely!! We offer complimentary (free) delivery to the lower mainland of BC and Vancouver Island when the puppies are ready to go to their new homes. We can also fly the puppies throughout BC on Pacific Coastal and to the rest of Canada via Westjet for an additional cost.
Will my puppy be socialized and exposed to different things?
Yes. The puppies are handled daily by adults and our many children. Many of our previous puppy owners comment on how well their new puppies do with children. The puppies get to play with their parents and doggy aunts and uncles on a daily basis after 5 weeks old. We live on a farm with cows, chickens, cats and other dogs so they are surrounded by different noises and smells and experiences. We take the puppies on a few car rides so they are accustomed to that. They are crate trained from 3 weeks old so are accustomed to sleeping in a crate and that is their safe place. This hugely assists in their transition to their new home and potty training.
How energetic are your dogs?
Are dogs are on the low to medium scale of energy. They love to run and play but they have amazing off switches and can also lounge around the house.